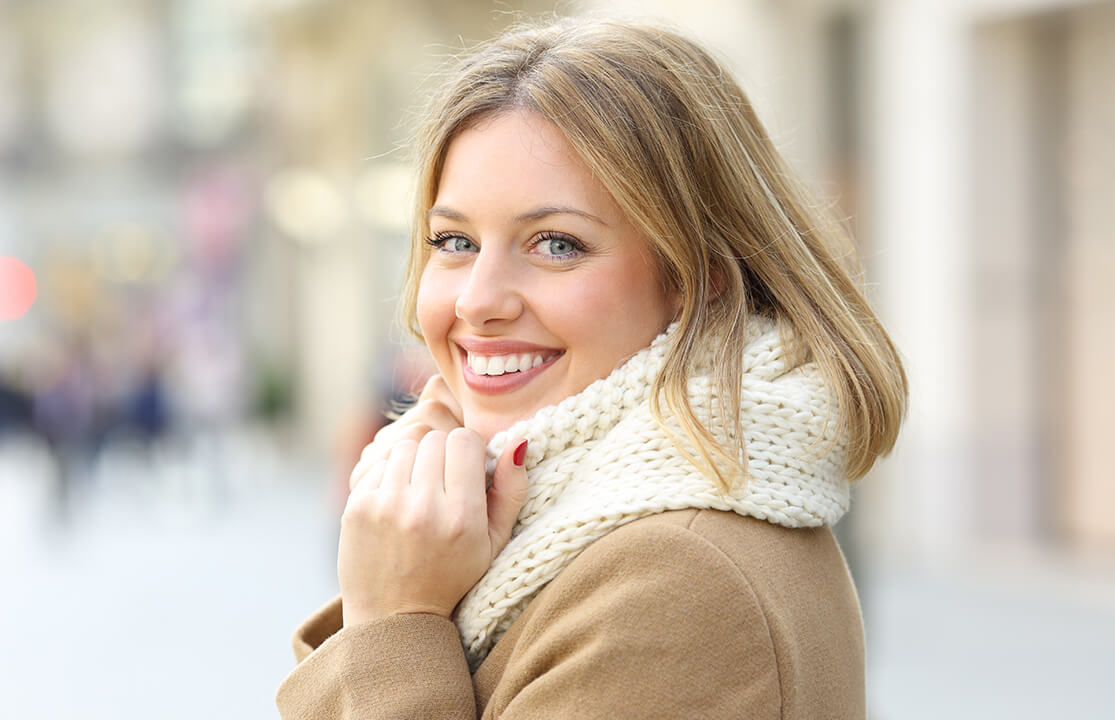 Patient Testimonials
At Anglia Orthodontics, we love working with our patients to get great orthodontic results based on their specific wants and reasons for treatment. Here is what some of them had to say about their treatment journey and overall experience with us.
Our patient testimonials
I cannot speak highly enough of my experience with Anglia Orthodontics. From top to bottom the staff are friendly and professional. During my initial consultation with Dr Scriven, I was made to feel welcome and he provided me with all the information I needed to make an informed decision. His knowledge, experience and thorough explanation of Invisalign® made the choice easy. This level of quality continued throughout the process and I have no doubt that I received the best treatment possible. I would certainly recommend Invisalign® and in particular Anglia Orthodontics.
P.K.
Treated with Invisalign® | 24 months
Dear Paul, Just a short note to say a massive thank you. I realise that orthodontics is your profession, and it may seem rather dramatic to say you have "changed my life" but that is truly how I feel. My new smile has given me so much confidence already....I even shed a few tears on the way home....happy tears as I love the new me. You and the staff at Anglia Orthodontics made my treatment seem easy and stress free. Thank you again.
H.F
My Son 1st attended Anglia Orthodontics in November 2016 for his initial assessment and saw Dr Scriven who advised that he needed braces. We went back in February 2017 to have them fitted and every member of Staff that we came in to contact with was very professional, helpful, kind and knowledgeable. They explained every aspect of the treatment not only to me but directly to my Son, who at 12 and had only just started High School, was very reluctant about having braces fitted. They told him exactly what they were going to do and put him at ease and the follow up appointments were always on time and conducted in the same professional manner. He had one issue with a breakage, and this was booked in within a few days, and they gave me advice as to how to help in the meantime. We were told that he would need them for about 18 months, but in January they were off!! He has the most loveliest set of teeth and has to just wear a retainer at night, which surprisingly he is more than happy to do. He himself is now so glad he had them done!
Thank you all, and I would definitely recommend Anglia Orthodontics to anyone.
Dear Dr Williams - Thank you so much for everything you have done with my braces!!! Thanks for your patience with my stubborn gaps. You had a pretty crazy project to work on but you have done an excellent job, thank you! All the best with everything!
F.F
After months of skill (theirs) and patience (mine), I have lovely straight teeth and a corrected bite. Really pleased with the results.
C.W.
Treated with Invisalign® | 15 months
What a fantastic practice. My daughter has just had her braces off today after a long period of visiting the practice. Anglia Orthodontics always did their best to arrange her appointments around the school day. All the staff were friendly and professional. Everything was explained fully to both her and me. Claire in particular we saw a lot of and treated my daughter and she was amazing. I would recommend this practice. Thank you all
My experience with Anglia Orthodontics has been wonderful. Each of my 3 children had very crowded pallets and 'wonky' teeth - Anglia sorted them all out in a professional manner. Last set of braces was removed last week. Retainers obtained today. The orthodontist oversaw the treatments - but all the staff involved over the 6 years have been consistently helpful, professional, welcoming and constructive. No wasted time in the overall treatment plans or at multiple appointments. The end result is such a positive transformation - worthy of many smiles.
Excellent Orthodontics provider. Gave my girlfriend and I perfect smiles with Invisalign®. Cannot recommend Paul Williams and Anglia Orthodontics highly enough.
C.R.
Treated with Invisalign® Lite | 8 months
I truly don't have enough words to thank all Anglia Orthodontics' team for all the professionalism, kindness and excellence. Until a year and a half ago I always felt self-conscious about my teeth, I didn't used to hate them, but I would be very uncomfortable if I would see a picture of mine showing my right profile, and I knew I wasn't promoting my oral health in the long term... I had my treatment led by Dr. Scriven and it was one of the best decisions that I've made in my life. I do feel much more confident about myself. I do love my smile! :DAll the aches, the tooth extractions... it was all worth it. Thank you so much for everything!
M.F.
Treated with Clarity Braces | 18 months
Anglia Orthodontics were wonderful! They were professional, friendly, and organised throughout the entire process. My Invisalign® took less time than expected and has left me with a smile I love to use. Thank you!
F.R.
Treated with Invisalign® | 14 months
Dear Dr. Williams - Thank you for all your hard work in sorting my teeth out! I am really happy that I had a smile that I was proud of on my wedding day. Thanks to all your team as well - they have been extremely professional. Best wishes
C.C
Due to my dentist being unavailable I was in need of an emergency appointment in order to fix my lower retainer which came unglued. Thankfully I came across Anglia Orthodontics through recommendation from Lisa Roche, who put me in touch with Louise Hand who was fantastic throughout the whole process and arranged for me to have an emergency appointment to get it fixed the same day. They did a great job. Thanks Anglia Orthodontics
An excellent caring service and the results are superb. My daughter with a traditional brace now has a beautiful smile and myself with Invisalign® feel so much more confident. Definitely recommend.
M.F.
Treated with Invisalign® Full | 21 months
Smooth and easy treatment with Invisalign® with a great result. I was seen frequently so felt reassured everything was on track at every stage of the process. (Big smile)
S.F.
Treated with Invisalign® | 17 months
Want to become part of the Anglia Orthodontics family?
If you're intrigued by the above patient stories and want to learn more about orthodontic treatment with Anglia Orthodontics, why not book in for a free consultation?
Book your free consultation today