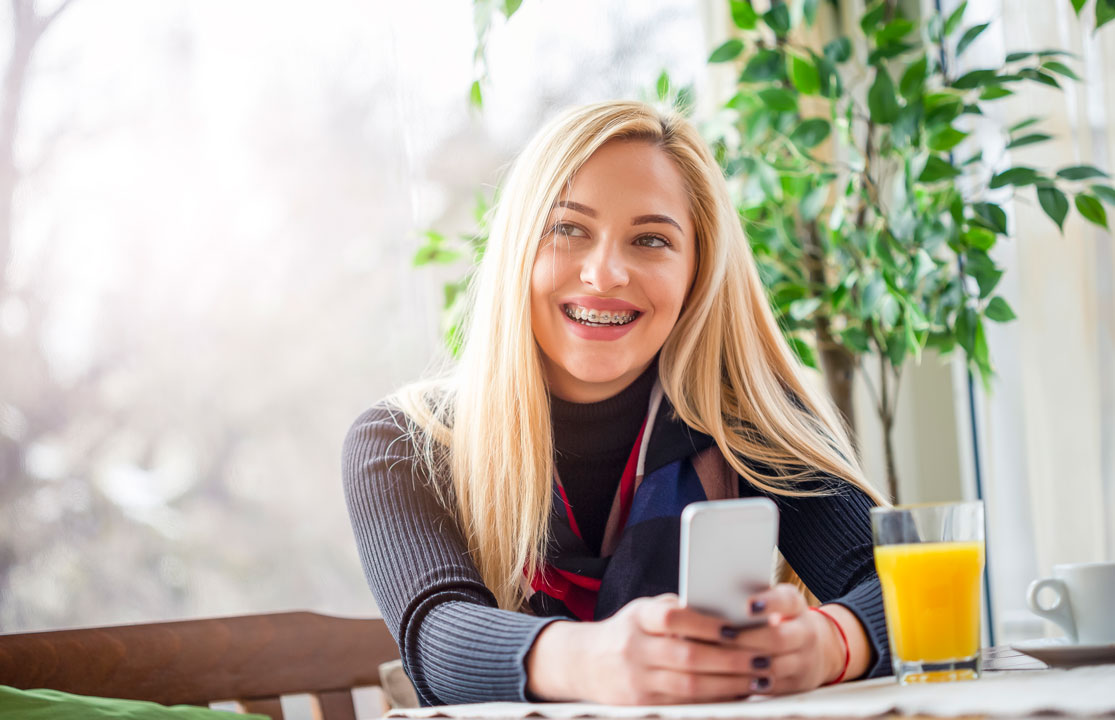 Metal Braces - great results, the classic way
Fixed metal braces, often referred to as 'train tracks', are the most commonly used type of orthodontic appliance. Whilst this type of brace is visible, it offers effective and reliable results.
How do metal braces work?
This traditional treatment option uses small metal brackets that are attached to the front surface of your teeth. These are connected by very thin metal archwires which apply gentle pressure to your teeth, guiding them into a straighter position.
Technology has advanced in orthodontics over the years and metal braces are now smaller and more compact than ever, making them a more comfortable option. You can even personalise them by adding some colour. The tiny elastic bands that hold the wire in position come in a variety of colours that can be changed at your adjustment appointments. However, if you prefer your brace to look more discreet, you can opt for either silver or tooth-coloured elastics.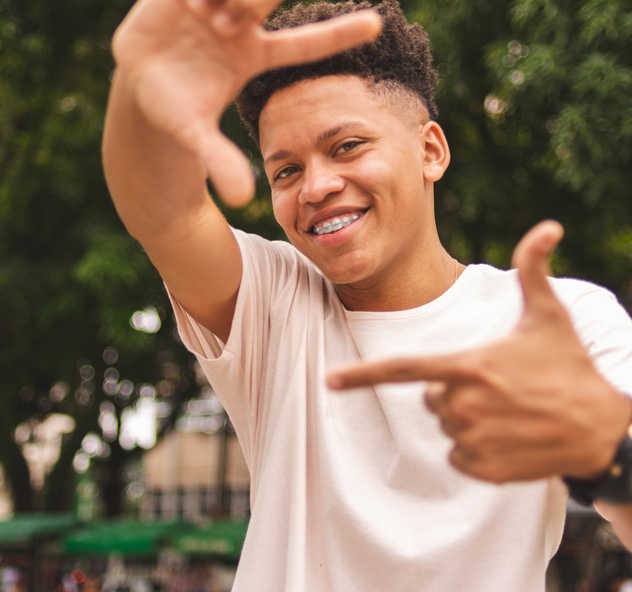 Braces that are suitable for the whole family
Traditional metal braces can be offered to patients of all ages and are particularly effective on very crooked teeth. Your Specialist Orthodontist can advise you on the best type of braces for your teeth at your free initial consultation.
Removable appliances
A removable appliance may need to be worn before having braces fitted, or after braces treatment is complete. A removable appliance is a plastic and metal brace also called a retainer, that simply clicks onto your teeth and can be taken out. These can be used as the sole means of treating tooth displacements, or more commonly in combination with fixed braces to treat more complex problems.
At Anglia Orthodontics, we typically use two types of removable appliances:
Upper removable appliance: worn only on the upper teeth
Functional removable appliance: also known as a Twin Block appliance, is worn on both the upper and lower teeth.
For more information on traditional metal braces and how they may be a suitable orthodontic treatment for you or your child, book in for a free virtual consultation with our friendly team today.
Book a free consultation now