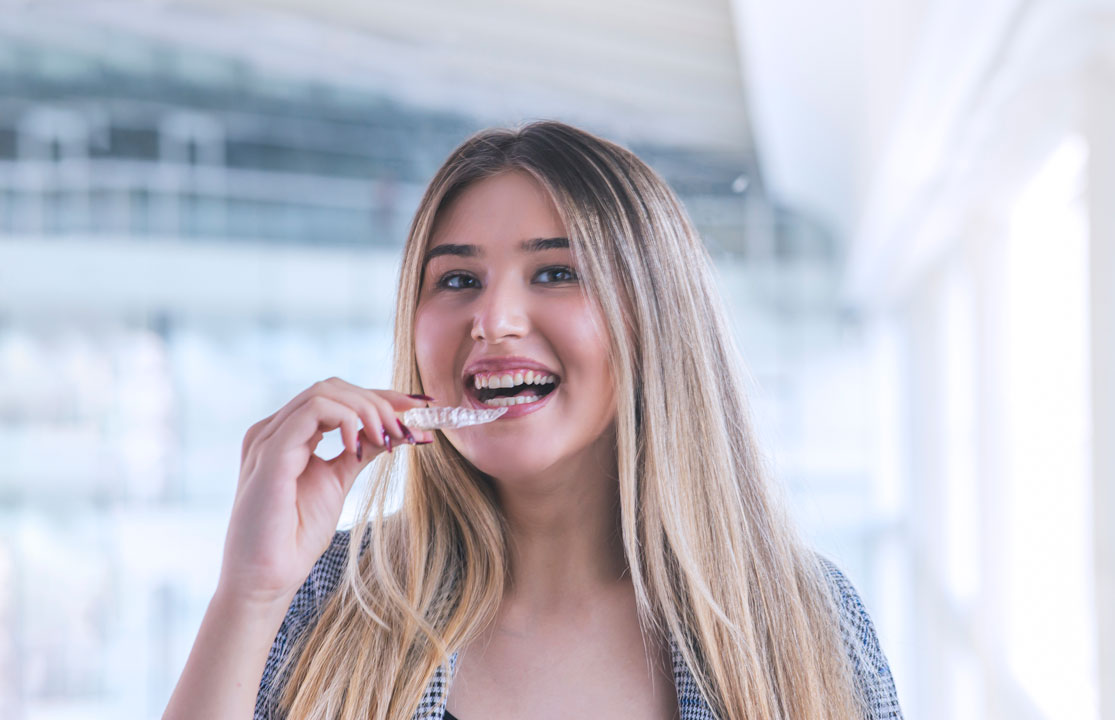 Invisalign® - the clear choice
Invisalign® is an innovative treatment for patients who want to achieve their perfect smile without compromising their appearance. This advanced treatment comprises a set of virtually invisible aligners made from clear, medical-grade plastic. They are custom-designed using 3D scans of your teeth and made to sit comfortably and move them into the desired position.
How does Invisalign® work?
Invisalign® uses a series of clear plastic aligners to straighten your teeth gradually and discreetly. These aligners are custom-made for your teeth using 3D computer imaging. The aligners will fit comfortably over your teeth and can be easily removed for eating, brushing, and flossing. Every two weeks, you move to your next set of aligners, as per your customised treatment plan to continue the work of the last.
To produce an accurate fit for your aligners, we use the iTero Digital Scanner. This state-of-the-art scanner makes the process much quicker, easier, and more comfortable than orthodontic putty and mouthguards. The scans can give us a far more accurate image of your teeth and allow us to achieve precise results on which to base your bespoke treatment plan.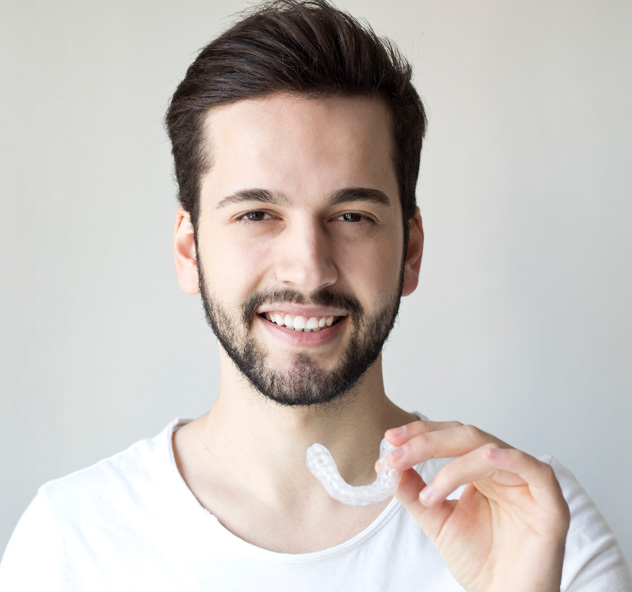 What are the benefits of Invisalign®?
There are many reasons to choose Invisalign® treatment at Anglia Orthodontics.
Virtually invisible aligners that are custom made
Exceptional results with little fuss
Comfortable and easy to wear
Easy to remove for brushing and flossing
Suitable for a range of ages and orthodontic cases
The iTero Digital Scanner allows us to show you the exact position of your teeth in 3D
Pair your Invisalign® treatment with our Dental Monitoring app and see how easily treatment can fit into your busy lifestyle. By making use of our virtual check-in options and remote treatment progress tracking, orthodontic treatment couldn't be easier.
Book your free initial consultation today